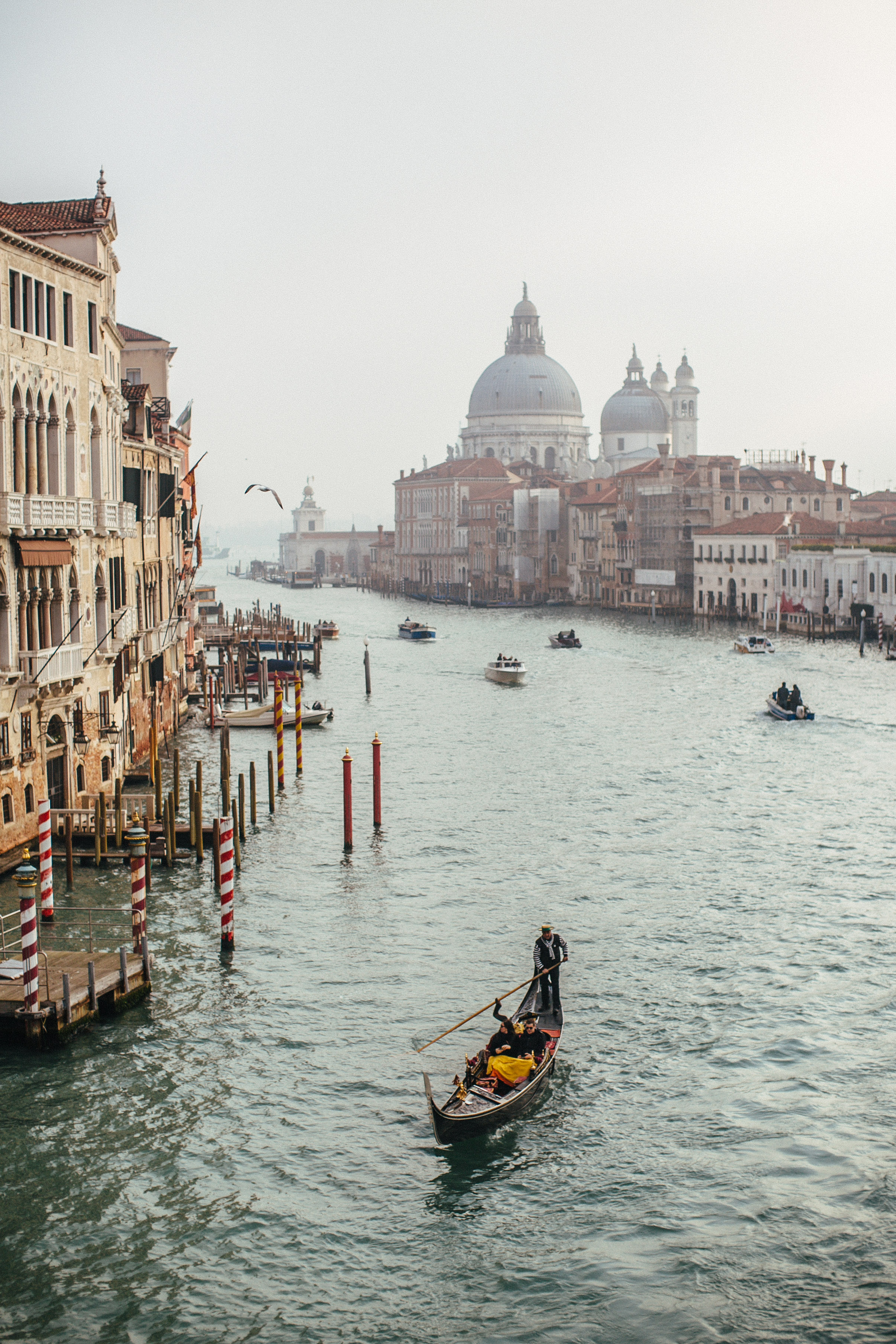 The PHILIPPINEs
The Philippines is a study in contrasts. Immediately upon leaving the airport in Manila, you notice there is no middle ground - gorgeous landscapes lie beneath heavy pollution; strong familial bonds and pacific tradition are influenced by western consumerism; densely populated communities living in poverty border gated subdivisions where the wealthy enjoy their privacy. The long history of colonialism endured by the Filipino people is evident throughout their culture. But from an independence born out of oppression, a complex and resilient society stands, teaming with a diversity unparalleled in the South Pacific. The over 7,000 islands that make up the Philippines each have their own iteration of language, cuisine and culture. It is a place where you simultaneously feel skeptical and secure, yet always filled with wonder.
italy
There are few times in life where reality supersedes expectation - Venice did just that. The winding canals and labyrinth of alleyways transported me to a realm I was convinced could not be real - Venice, was in fact, magic. I ate fresh mozzarella (only 1.50 Euro each!), lasagna, bruschetta, pizza and pasta every day. I found a cafe to go to each morning where I could get a fabled Italian coffee and watch the owner chase an intrepid pigeon out the door whose food motivation was high enough to risk entrance. I got to hear a string quartet play Vivaldi in a church and wrote postcards to loved ones at a bar Hemingway used to frequent. It was a perfect escape from reality and a much needed week alone with my own wonder. My mind continues to wander back to those jade water trails and scrumptious dishes quite often, for I'm fairly certain part of my soul is now Italian.
ICELAND
Flying into Reykjavik for the first time felt like landing in another realm. The black sand coastline laid in stark contrast to the rising sun and icy blue Atlantic Ocean, and the rocky terrain below stimulated both trepidation and excitement. Once on the ground, every turn on the highway revealed an entirely different landscape - towering mountains, lush waterfalls, frozen rivers and deep green, moss covered terrain. Icelandic horses and grazing sheep dot the landscape, and the few people you encounter on the road are endlessly kind and inviting. It is truly humbling to walk over vast swaths of ice and then lie in the underbelly of a glacier, to be pulled by eager pups across an unending landscape of snow, and to drive for miles with nothing more than a paper map and straight line to the horizon.
China
The old and new collide in dynamic ways in eastern China. Moving between Shanghai and Beijing provides a complete spectrum of China's past, present and future. One is a mecca of modernization, with towering skyscrapers and daring architecture, people packed in as dense as possible across the sprawling city landscape. The other grounded in ancient traditions and dynastic memories, symbolic of how far China has come and the desire it has to continue to grow past itself. There is an overwhelming nature to these cities, and yet a certain order to the chaos, walking down the street in Shanghai you feel as though you are part of an urban ballet. And in Beijing an actor in a play, surrounded by the most elaborate and intricately designed set piece. It is a country in perpetual motion, unyielding as people hop on and off the journey.
SPAIN
From Madrid to Granada, Barcelona to Seville, Spain offers a special kind of rejuvenation. The soul becomes imbued with a certain freedom of spirt here, that inspires joy and the allowance to simply revel in life. Maybe it's the charging of the body by the endless sun; or the filling of the stomach with tapas and sangria; or the swelling of the heart that occurs while watching truly excellent flamenco. Whatever Spain's secret is, there is nowhere else on earth where a simple passion for life flows as easily through a human being's veins. There is value in taking time, and nowhere have I heeded that lesson as fervently as here.
zambia & Botswana
I have never been more inspired than the three weeks I spent in Zambia. Kindness existed in ways that seem to be all but lost in our modern world, and I was humbled by the genuine love it fostered throughout the communities we visited. Parents actively engaged in the education of their children met for a PTA meeting to figure out the best way to structure lunch and who could spare time to serve. Men and women who spent all day working in the fields giving their evenings to help change the tires on a car. The matriarch of the community cooking a feast every night and inviting those of us visiting to eat with her family. I quickly lost that anxious feeling I get any time I'm in an unfamiliar place and could not believe how quickly the time came for me to leave.